CYBERMONDAY WEEK take 20% off STOREWIDE
Discount automatically applies at check-out. Valid until 3rd December 2023.
AS SEEN ON CHANNEL 9
Truly hand-crafted.

Our Creative Chief, Thuy interviewed by Dan Anstey!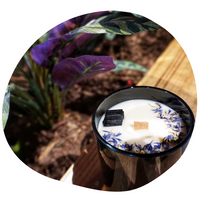 Energetically enhanced (Reiki) crystal candles
Powered by the moon
Each of our new candle creations are guided under the phases of the moon cycle. We allow inspiration to guide our intentions and bring our vision into life.
What is Reiki?
Connection to our planet
Getting it right from the start
While we build our candle business from the ground up, we also want to give back to the ground that supports our exciting journey. Lucid Works (formerly Made by TM) have partnered with One Tree Planted in an effort to contribute to ambitious global reforestation goals. One percent of each candle sold will go towards our One Tree Planted charity partner so you can be assured that your hard-earned dollars will be providing food back into our environment.
We are using compostable/biodegradable/recyclable packaging supplies where we can. This started with our mailing satchels which are made of 100% compostable plant materials (AS5810). This means that you can dispose it together with your food wastes and it will biodegrade. Our postage labels are also industrially compostable (EN13432) right down to the adhesive which contains a high percentage of renewable materials. Last but not least, our packaging tape is also biodegradable so you can dispose of the whole mailing material in one go!
While we are making every effort to minimise our waste without compromising the look and feel of our brand, we ask that our customers will also help support our effort by recycling/repurposing our lovely glass vessels.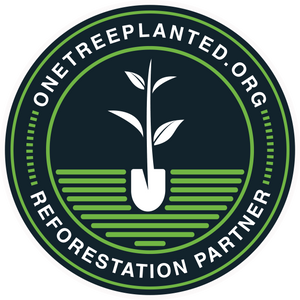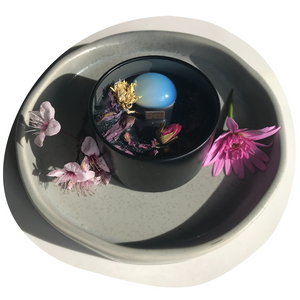 Elementals
What's in your candle?
Our candles are made from 100% pure unblended soy wax that are free from GMO materials and unnatural additives. Our Australian supplier source direct from the manufacturer (USA) which means that you are supporting Australia-based businesses.
The high-quality oil fragrances we source are also from local suppliers, and they are vegan, Phthalate and Paraben free. Due to the complex nature of fragrances, your candle may slightly change in colour over time.
Did you know:
We chose not to use essential oils in our candles because most of them are in fact toxic to your pets.
All crystals are bought from Aussie wholesalers who have ethically sourced these stones from their suppliers from all over the world.
Our herbs/spices/flowers are locally grown, and most are organically certified.
Although most of our materials may cost us higher than other businesses who source their supplies from overseas, we know that our effort in supporting locally made resources will entice consumers like you who want to make a difference.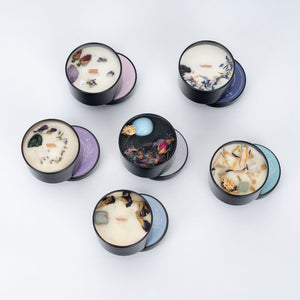 Let customers speak for us
Lucid Works acknowledges the Traditional Owners of this land, the Wurundjeri Woi Wurrung and Bunurong People, and recognises their continuing connection to the land and waterways. We pay our respects to their Elders past, present and emerging and extend this to all Aboriginal and Torres Strait Islander peoples.
We help you heal, evolve & transform - come join our community @lucidWorks_au